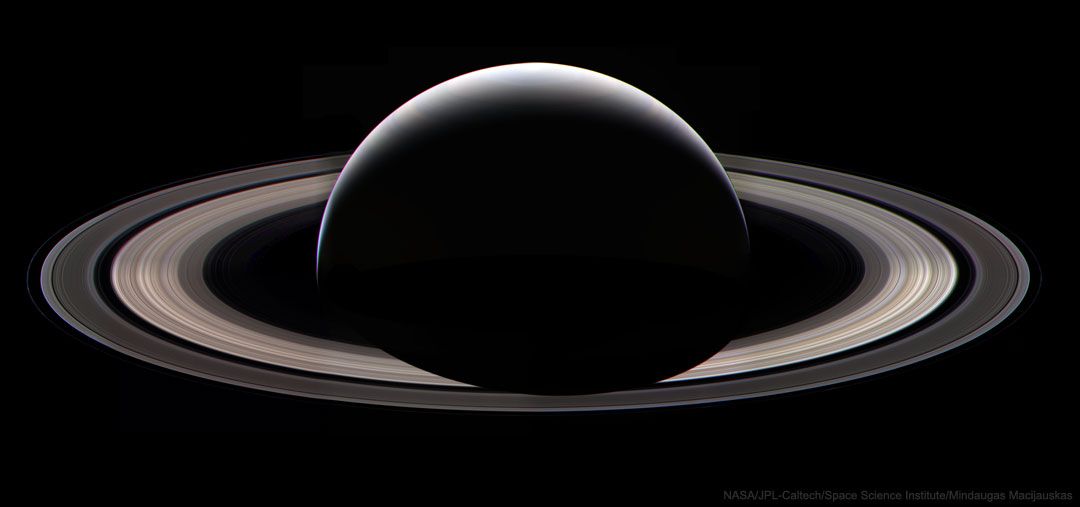 Hale & Parsons February German Tour Cancelation Bulletin
Dear friends, fans and music lovers,
I am sure it will not surprise anyone to hear that we must cancel the Hale & Parsons upcoming February tour. We waited until the last possible moment before deciding but it is clear now that there are too many potential dangers lurking for our audience and for us as the performers. The scheduled first show was to be February 10, 2022.
This decision was not taken lightly. Christian Böhm, our booking agent, worked hard and long to put together what looked to be a great tour. Joseph and I deeply appreciate all of his efforts as well as the trust and support of the venues in booking our act. Folks were really excited about Joseph and I working together again, and it promised to be a fun and interesting evening of song and story.
Joseph does have a band Fall 2022 tour being booked now and a new record to share as well.  I also have an early September 2022 tour supporting the release of my new record. The release date on Glitterhouse Records will be September 2, 2022.  I will be accompanied by Žiga Golob on contra bass.
Of course, we can only hope that by next fall the whole world will be a much safer, healthier place. Especially for live music! Joseph, Christian and I send out our heartfelt thanks to you all for the positive energy you've shared with us over the past 2+ years. Hang in there friends. We'll get this live music beat cranked up again better than ever.
We're not going away either. Count on it!
Terry Lee Hale
Joseph Parsons
Christian Böhm
06.01.22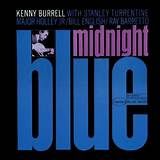 ---
Best of 2021
C

hris Brokaw – Purit

an

Madlib - Sound Ancesters

Turner Cody & The Soldiers of Love - Friends in High Places

Tony Allen - There is No End

Chris Eckman - Where the Spirit Rests

Mdou Mockar - Afrique Victime

Floating Points, Pharoah Sanders & The London Symphony Orchestra - Promises

Allison Russell - Outside Child

Jason Moran - The Sound Will Tell You

Motorpsycho - Kingdom of Oblivion
Kenny Burrell -  Midnight Blue (The Rudy Van Gelder Edition Remastered) 1
(These albums are listed in the order they came to me during this past year. I listed Kenny Burrell's album not only because it's a remastered disc and I'd never heard it before but also because I know I listened to it more than all the others).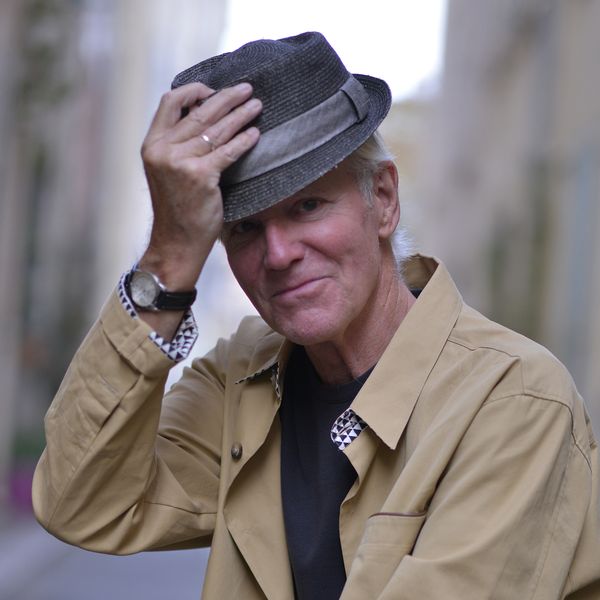 Photo: Robert Hale         
November 5, 2021
Hello friends and music lovers,
It's been a long time since I last mailed out a newsletter but now there is some real news to share. My new record has been recorded, mixed and mastered! I signed off on the mastering yesterday, mailed them their money to seal the deal and received the mastered files today. This has been a 2-year project! Yes, it's been a lot of work but I'm happy and proud of what we have created. Of course, there is still lots of things to do before the release date but the fact that the record is finished is huge.
"The Gristle & Bone Affair" – Produced by Chris Eckman. Mixed by Matt Emerson Brown (Space Ranch Studios). Mastered by Levi Seitz (Black Belt Mastering).     
Featuring: TLH – vocals, guitars, harmonica. Žiga Golob – contra bass. Catherine Graindorge – violin. Jon Hyde – pedal steel. Chris Cacavas – keyboards. Claire Tucker – vocals.
Projected schedule:
March 2022   - Crowdfunding Campaign

September 2 – Glitterhouse Records release date

September 8 - The Gristle & Bone Affair Tour
My immediate live music future begins next February when singer/songwriter/guitarist Joseph Parsons and I play some shows together in Germany. Joseph has a couple albums of new songs to share with you so that will be fun. I will sing a couple from the new record but will save the majority of the new songs for the September dates. Plenty of material to revisit though and even some songs that didn't make the cut! We will sing and play a few songs together for what we hope will be an intimate and relaxed evening of acoustic songs and stories.
And of course, as we all know by now, any touring is contingent upon the level of the Covid virus in the world. Certainly, we will be posting updates the closer that first date comes.
Hale & Parsons Tour Dates
10.02.22 Bad Brambach, Café Grenzland
11.02.22 Helbedündorf, Kunsthof Friedrichsrode
12.02.22 Lochwitz, Waidengrund
14.02.22 Zwickau, Il Tavolino
16.02.22 Freiburg, Red Carpet Stage
17.02.22 Neustadt a/d Weinstrasse, Wirtshaus Konfetti
18.02.22 Brühl, Kornkammer
19.02.22 Essen, Grend
20.02.22 St. Wendel, Kurhaus Harschberg
21.02.22 Wesel, JZ Karo
22.02.22 Private Show
23.02.22 Neuenkirchen-Vörden, Kulturbahnhof
24.02.22 Norderstedt, MusicStar
25.02.22 Rostock, Ringelnatz
26.02.22 Parchim, Irish Pub
27.02.22 Bremerhaven, Private Show
I guess that's it for now. This has been a hard couple of years for us all. I can only say that this new music of mine should bring a little light and hope to your world. That is my fervent hope anyway. And thanks for all the interest in the new material and for your continued support!
Take care now my friends. Stay safe.
Terry Lee Hale
Marseille
21.11.22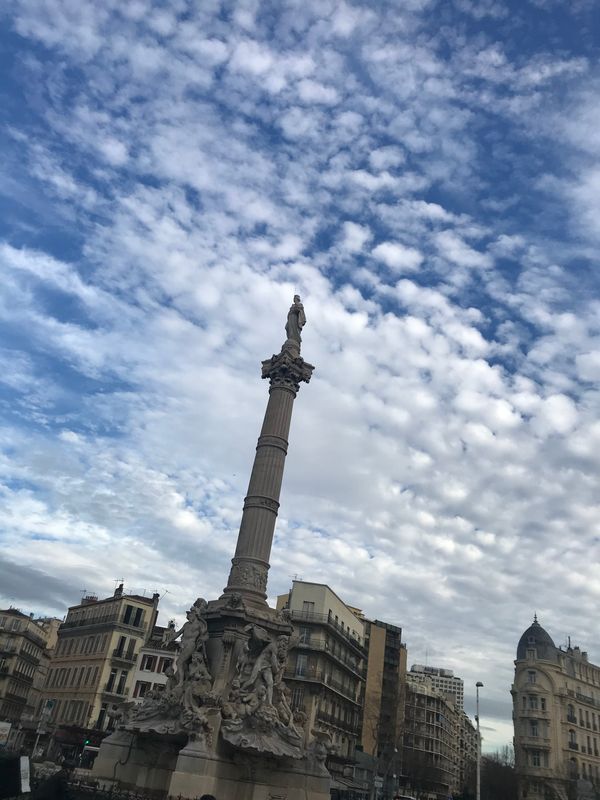 Castellane, Marseille
Recording News –
Hello friends and music lovers,
Long time, no see. Right? Time is a blur but hey, it's spring and certainly time to shake off the winter gray and these CV-19 Isolation Blues!
I just wanted to bring you up to date about my musical activities. After reserving studio time with 2 different recording dates this past year and then having to cancel them (because of the Covid lockdowns here in France) I've switched to Plan B and we're ready for the next effort.
The overall idea is to record basic tracks (vocals, 6 & 12-string guitars, Dobro, harmonica) solo here in Marseille and then outsource those tracks to different players for overdubs. Perhaps it's not the ideal way to get it done but it is manageable. One thing I DO know is that conditions are not going to be perfect for a long time and if I don't adapt to a changing world then this wait could last forever.
I have 9 strong new songs and I'm happy. Hell, my daughter thinks they might be my best! And luckily I'm still working with Chris Eckman as producer and he'll also mix the record. He's been a tremendous help over these past 2 years as well. 
The sessions will begin towards the end of April and I should have some new  sounds to share after that. I am going to have to run a small crowd funding campaign to pay a part the recording and production costs but that will be for another newsletter.
For now, I'm just trying to keep life simple and stay focused. One step at a time should get the job done. It's enough now for me to be excited about stepping back into a recording studio with new songs in my back pocket. I'm prepared and I'm feeling very lucky!
Terry Lee
Best of 2020 -
Fiona Apple - Fetch the Bolt Cutters
The Dream Syndicate - The Universe Inside
Bob Dylan - Rough and Rowdy Ways
Fontaines D.C. - A Hero's Death
Jyoti & Georgia Anne Muldrow - Mama, You Can Bet
Makaya McCraven - Universal Beings E&F Sides
Gil Scott-Heron - Makaya McCraven - We're New Here
Jeff Parker - Suite for Max Brown
Gwenifer Raymond - Strange Lights over Garth Mountain
Lina_Raül Refree - Lina_Raül Refree
Michael J. Sheehy - Distance Is The Soul of Beauty
"Sick of It"  A pre-election song that really wasn't all that hard to write. 
November Post Election Headache –
Hello music lovers,
I'm positive everyone I know is relieved about the outcome of the US elections. But the dream of a landslide victory for Biden? Shattered. The hard realization that Trump and his ilk are not aberrations but indeed, ARE us, is sobering. It's not even sure (as I tap this out), as to whether America's institutions will be able to withstand the coming assault. I do know and (dare I say?) trust that there are a lot of very smart, dedicated and honorable people who will be pushing back with all of their might against the selfishness and ignorance. It's well understood that much is at stake.
Katy and I are both ok. So far anyway, we, our families and friends have managed to stay healthy. Katy has continued to work, and I recently began (at 67) to collect my retirement money so we have rent, food and guitar strings.  Many, many are not so lucky.  
For the music side of my world most everything has come to a complete standstill. My last show was Marseille 23.11.2019! Late in 2019 I wrote batch of songs and was even rehearsing a trio (contra bass and percussionist) for recording purposes. That all came apart in March when Covid-19 exploded, and France went into lockdown. Since then I've written more songs which to me, feel to be more relevant for the times. So, it's Plan B now AND yet with another lock down to deal with. I continue to work with Chris Eckman as producer and together we are making our way forward. I do like the new songs a lot. Kind of a continuation of where Bound, Chained and Fettered left off. There will have to be a crowd funding campaign to pay for it all but that too has to wait. 
I have moved my webstore to:  https://terryleehale.bandcamp.com. If you are not familiar with Bandcamp I recommend  checking it out. There is every kind of music you can image plus you can listen to the songs before you buy. It's also competitively priced and with fair arrangements for bands, artists and record companies. Multiple currencies and credit cards and/or PayPal are accepted. 
And do take care of yourselves my friends. Keeping yourself safe helps your loved ones too! Don't forget: better apart than under!
Your friend in music, 
Terry Lee 
28.11.2020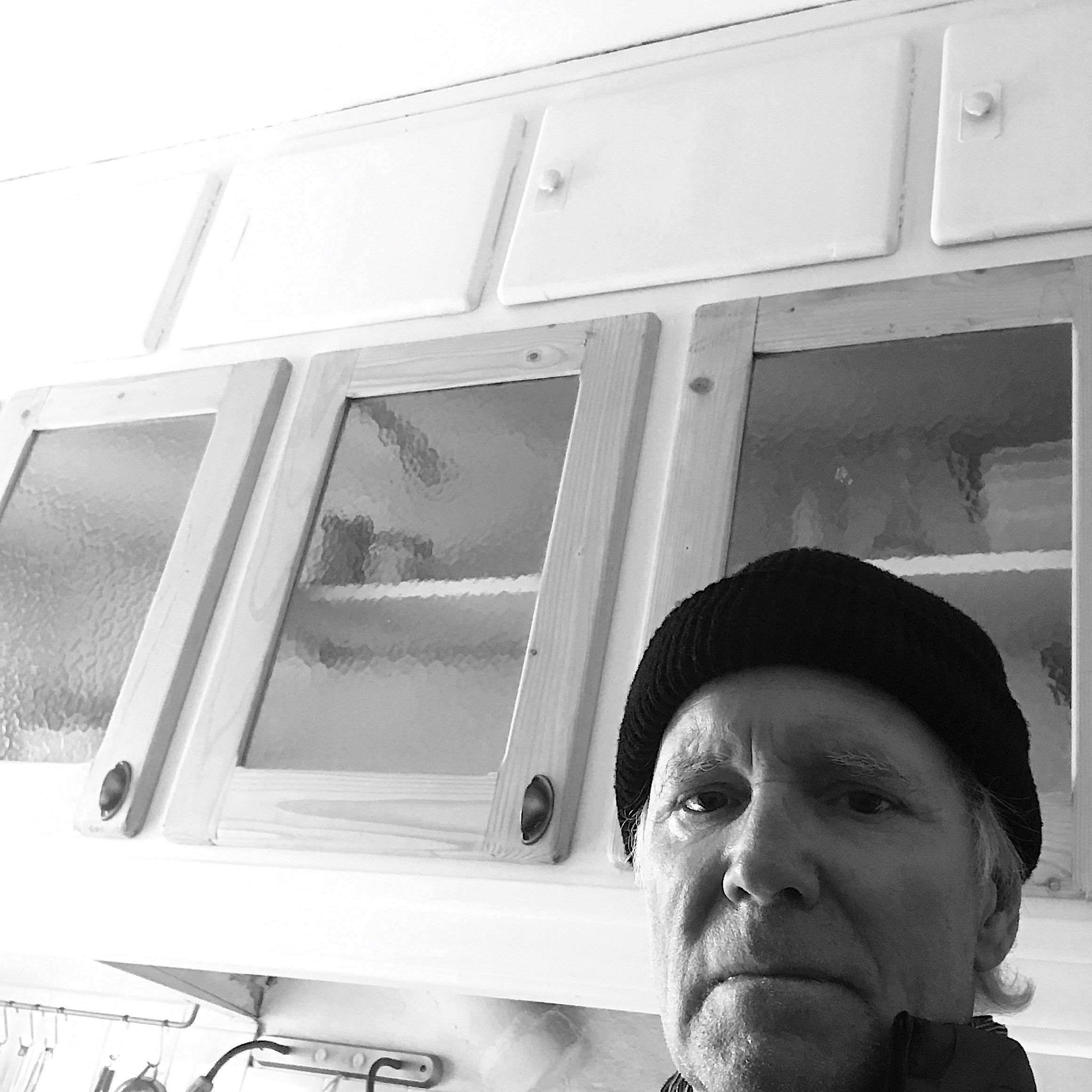 Spring 2020 Newsletter –
How to begin? What about with a new poem?
Covid-19 Cabin Fever Blues
When your fried and bleary from beating eggs
You can't feel good for smiles you bend
When your spit dies for a bit of apple
And your eyes bleed, never mind the shine
You're iguana splat boy, iguana splat
Find your turkey, find your peas, you're the pest boy
Or nuns will take you away and do the deed
Keep on rambling, keep on spitting
Write the word shit down again and again
But don't neglect you he-man
Try not to forget, nor regret 
Illuminations and the bladders need to pee
Time is a steamroller and squishes this drivel to my pen
Protection is also the destroyer
But with these things I can live happy every day
But clap this bird, please make it stop
Shoot me, shoot me
I'm off proving that and therefore I am
Here with the Covid-19 Cabin Fever Blues
For the rest, recording plans have had to be shelved although we are still penciling in June practice and recording dates. Who the hell knows what June will bring though? Also, I'm trying to look ahead into 2021 for touring dates but again large unknowns lurk. Plus, there is a crowd funding campaign to set up and that will be huge. I quail before that daunting task but yet I must. Please stay tuned.
Be safe friends. We need you here to help pick up the pieces once this is calmed down. 
Happy Spring Solstice! Plant your seeds wisely my pretties. They will grow to haunt if you don't. 
Over and out from a locked down and very quiet Marseille. 
04.01.20
Favorites of 2019
Bill Callahan - Shepard In A Sheepskin Vest
Gary Clark Jr. - This Land
Billie Eilish - When We Fall Asleep, Where Do We Go?
Brittany Howard - Jamie
Alexander Pettersen - The Letter
Lana Del Ray - Norman Fucking Rockwell
75 Dollar Bill - I Was Real
Son Volt - Union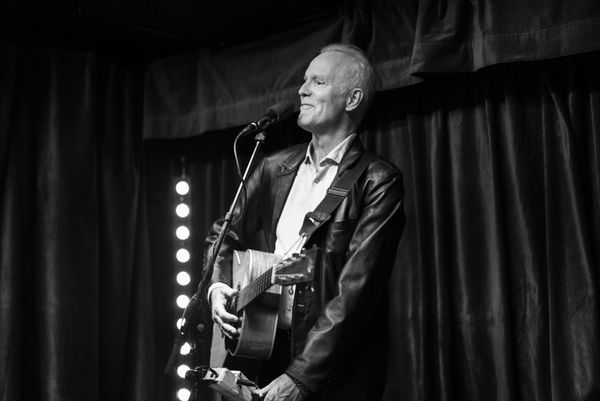 Photo: Ella Winther Gjelseth
26.06.19 – A special shout out to the many kind folks, promoters, technicians, hosts and friends who made my recent tour of England and Scotland so successful. That so many opened their homes and hearts for this rock and roll soldier and songwriter was life giving and most gratefully received. Thank-you, thank-you one and all. 
02.02.19
Favorites of 2018 (more or less in the order I received them). 
Ryuichi Sakamoto – Async
Steve Tibbetts – Life Of
Yonaton Gat – Universalists
Cat Power - Wanderer
Light, Distance, Sky – Gold Coast
Refree – La Otra Milad
Low – Double Negative
Dan Stuart – The Unfortunate Demise of Marlow Billings
Gaye Su Akyol – Istikrarli Hayal Hakikattir
Holiday greetings my friends,
Here is a little news from TLH headquarters:
It's been another crazy year and probably the next will not be much better. Global warming topping the list and much of the rest is a mess. Still, the push back is awake, fierce and strong. I align myself with this. It must be so. By nature I'm an optimist and we must lead our children with hope. We must! But it is dark and getting darker.
I am going to do something I've never done before. I have decided to not book any shows for this winter and spring, which are normal touring times for me. My first shows will be in early June when I undertake my first UK tour.
For the immediate future I intend to concentrate all of my energy into writing a new record. I have a few good new songs now but I need more and the only way I'll get those completed is by taking the time to do so. Playing live is external. Writing is internal. I need some quiet time and a break from touring. I'd like to have it recorded by June as well but whether I can make all of that happen remains to be seen. I do believe that once I have the songs all the rest will become clear. How and where to record the record, the producer and musicians, how to get this project funded, videos made, artwork decided upon and all the rest of the details will (or have the best chance to) fall into place.  I'd like to say wish me luck but writing songs is not about luck. It's about vision, perseverance and hard work.
For the most part Katy and I are well and looking forward to spending some time together with family and friends over the holidays.
Wishing you and your loved ones a Merry Christmas and all the best for the New Year!
Voici quelques nouvelles du siège social de TLH:
Ce fut une autre année folle et probablement la prochaine ne sera pas beaucoup mieux. Le réchauffement climatique en tête de liste et une grande partie du reste est un gâchis. Pourtant, le refoulement est éveillé, féroce et fort. Je m'aligne sur cela. Ça doit être comme ça. Je suis par nature optimiste et nous devons mener nos enfants avec espoir. Nous devons! Mais il fait noir et s'assombrit.
Je vais faire quelque chose que je n'ai jamais fait auparavant. J'ai décidé de ne réserver aucun spectacle pour cet hiver et ce printemps, qui sont des temps de tournée normaux pour moi. Mes premiers concerts auront lieu au début du mois de juin lorsque j'entreprends ma première tournée au Royaume-Uni.
Dans l'avenir immédiat, j'entends concentrer toute mon énergie sur la rédaction d'un nouveau disque. J'ai quelques bonnes nouvelles chansons maintenant, mais j'en ai besoin de plus et la seule façon de les terminer est de prendre le temps de le faire. Jouer en direct est externe. L'écriture est interne. J'ai besoin de temps calme et d'une pause de tournée. Je voudrais aussi que ce soit enregistré d'ici à juin, mais cela reste à voir. Je crois qu'une fois que j'ai les chansons tout le reste deviendra clair. Comment et où enregistrer le disque, le producteur et les musiciens, comment faire financer ce projet, créer des vidéos, choisir une illustration et tout le reste des détails va (ou aura la meilleure chance de) se mettre en place. J'aimerais bien me souhaiter bonne chance, mais écrire des chansons n'est pas une question de chance. Il s'agit de vision, de persévérance et de travail acharné.
Pour la plupart, Katy et moi allons bien et sommes impatients de passer du temps avec votre famille et vos amis pendant les vacances.
En vous souhaitant, à vous et à vos proches, un joyeux Noël et tout le meilleur pour le Nouvel An!
---

Feeds:

Winters greetings and my Top 9 -
 
(Same thing last happened year I think. I didn't get to 10).
 
There are 2 records that share the number one spot for me this year. I can't separate them in my mind either. Both are exhilarating, cathartic, original and astonishing.
One was made by a dying man singing in English and the other by a long lived 79 year woman singing in Portuguese (lyric sheet included with the record BTW). The records are alive, defiant and compelling. Both of their bands seem to freely draw from a rich mix and of styles with both traditional and modern elements. The woman and the man are both visionionary and still deeply rooted in musical history. All of the music I might add, are in strict service of the singer.

Each of the other records deserves their own accolades but for now this listing must be enough. And for what it's worth:
 
1. David Bowie - "Blackstar" & Elza Soares – "A Mulher do Fim do  Mundo (The Woman at the End of the World)"
 
Nick Cave & The Bad Seeds – "Skeleton Tree"
Leonard Cohen – "You Want It Darker|"
Anderson Paak – "Malibu"
Jeff Parker – "The New Breed"
Snarky Puppy – "Culcha Vulcha"
Sturgill Simpson – "A Sailors Guide To Earth"
Lucinda Williams – "Ghosts of Highway 20"
 
I have been searching for a musical "change" for these past couple of years now and I am positive that listening to the records listed above show some progress that I've made toward that end. At present I can't say I know where all of this will lead. I can only hope that my imagination, skill and reach is long enough. The bar is set very high here! 
 
Will I end up with such fantastic bands as Bowie and Soares? Probably not. For a variety of reason I'm fairly committed to this musical solo journey. That being said and after touring with such a fine guitarist as Antonio Gramentieri this past year, I have to say that other options have opened. And looking back at the records I've made in the past, for the most part, my favorites are all ensemble pieces.
See? I told you that I don't know where this will end!
 
Happy New Years my friends. And good luck to us all! 
 
                                                                                              


Summertime is over 2016
 
Hottest summer on record, Nice, Atlanta, Istanbul, Dallas, Brussels, Trump, Clinton, Brexit, ISIS, Putin, China, North Korea, Syria, refugees, etc. Now what? Pokémon? Gimmie a fucking break.
 
It seems the words to Bound, Chained, Fettered are becoming more relevant by the day. "Don't let it get to you, drag you down…"
 
I'm getting the songwriting itch back and it's feeling good. It's baby steps for now anyway. Especially tentative as is usually the case just after finishing a recording project. So much time and energy is focused just on that. And rightly so I suppose. I'm not ignoring the writing itch though. It's time. I've 4 or 5 good (great?) ones perking. I can feel more floating just under my skin. The pen feels natural in my hand.
 
Hardpan is rearing its gnarly head again. We'll see. 2017 record and tour?
 
I'm making plans to visit Spain, Italy, Germany, Portugal, Czech Republic, Norway, France and I hope, America.
 
As always I'd like to remind you that your purchase of my music at our web store is important and a great way to support this songwriter. Times are hard for everybody though and I understand. I also understand that folks are getting used to having their music for free now. I gotta tell you friends, it's not free to make that music you download for free. No sirree. Those songs you have of mine cost us a lot of money to produce. Every one of those musicians, the producer, mixing and mastering engineers, design artist and video director got paid. Each one of them worked for less then they are worth too but they did get paid. I'll never see any of that money back unless you buy a record. Think about it.

01.01.16
 
 
To be continued…

 
One thing is for sure about Marseille: the weather shapes much of how this city lives and breathes. As much of the rest of Europe starts to bundle up and hunker down with colder weather, here you just have to find the sunny side of the building to be comfortable in shirt sleeves. I was just talking with Berlin on the phone and it's even below zero at night now.
 
My new record has been recorded and is now being mixed. Release worldwide is April 15th. I recorded all of my guitars and vocals at the same time so the record really has a live feel. Simple arrangements (some combination of bass clarinet, electric guitars, lap steel, piano, baritone sax, synths, melodica) all combined with colors of brown and blues. Produced and recorded in Forli Italy by Antonio Gramentieri (Sacri Couri, Dan Stuart, Hugo Race, etc) and engineered by Franco Neddei, the record will be a spare, lyrically oriented affair. It is going to be unlike anything I've done before.
 
Anyway, lot's of work to be organized and completed before that April date. New photos, a video, a updated press kit and all of that. Antonio and I will be touring together as a duo in Germany starting around the middle of May. Dates are being booked by Boehm Booking.
 
For now I put together some images and music for The Central song from the album The Long Draw. I used my iMac with iMovie and did all the work myself. Seemed to take forever to get it done but I'm pretty klutzy with such work. I guess it turned out ok. It's not flashy but I just wanted to capture the spirit of that one time and place. I have quite fond memories of it all. I hope you like it.
 
Marseille 05.11.15

Summer Newsletter 27.08.15
 
Hello friends and music lovers,
 
I hope you've had a good summer and that this mail finds you well and in good spirits.
 
The big news is that Katy and I are living now in Marseille. Katy has been here more then 1 year (new job) and I arrived in April. It has taken me awhile to get used to living in an apartment after more then 10 years of living in a house but this was a necessary first step. Still, and for the most part, I am enjoying the city and our lives here. Marseille is not Paris of course. But it is a "more like me" kind of place if that makes sense?  It'll take some months to connect all the dots here but that's ok. For now we're excited about all the sunshine, our new friends and all of the new opportunities.
 
I am also happy to give you the news that I'm will begin recording a new album next month (Glitterhouse Records). I will be in the studio working with Antonio Gramentieri as the Producer in Emilia-Romagna, Italy. Antonio is a fine guitarist and has produced records for Hugo Race, Dan Stuart and his own wonderful band Sacri Cuori. He will bring a fresh vision for my new songs. Glitterhouse and I are working for a release date very early in 2016.
 
I'm feeling healthy and strong and I am working hard to make this next recording my best one yet. Please stay tune for news of further adventures!
 
Please don't forget that purchasing music is vital for musicians. I have an online store here that you can link to. 
 
Your friend in music,
 
Terry Lee Hale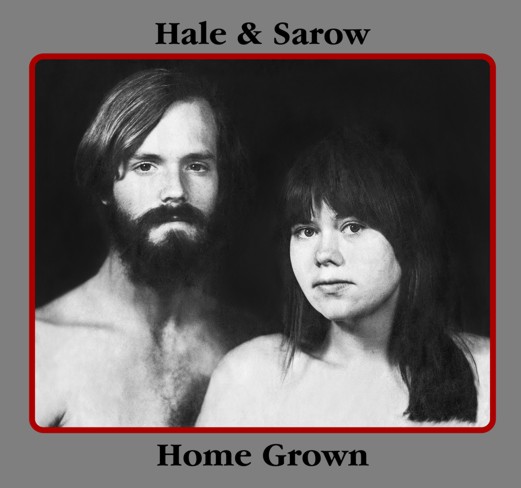 An acoustic duo two track recording from 1979 released on Glitterhouse Records. This will be a limited mail order only release as well as at my shows! We will have it for sale at the TLH webstore starting April 29 and at Glitterhouse later in May. You can catch a tune on the site player below. Here are the liner notes: Terry Lee Hale and "Becca" Sarow (pronounced sorrow) were an acoustic recording and touring duo that formed in Chicago in 1975. We sang a collection of original songs as well as many ragtime, country blues, pop and folk standards. Fronted by Becca on vocals, I also sang and played 6 string Froggy Bottom guitar. We lived in and toured throughout the Midwest, Colorado, Washington and Texas and finally settled in Denver in 1979.
Rebecca Sarow was born in Capac, Michigan 1952 and passed away in Denver on Valentines Day 2005. She is survived by 5 children, one being our daughter and 8 grandchildren.